There has been a surge in STEM based workshops for children in the age group of 4 – 14 years, since the past few years. A lot of interest and curiosity has also been generated by these new age STEM workshops, giving rise to questions, such as "Will it be too much for children to handle?", "Will the children be able to comprehend?", "What is the need for STEM education in school, when children would learn about it in college?", "How is STEM education employed?", "Why is STEM education needed for children?", "Which is the ideal age to enroll children?", etc.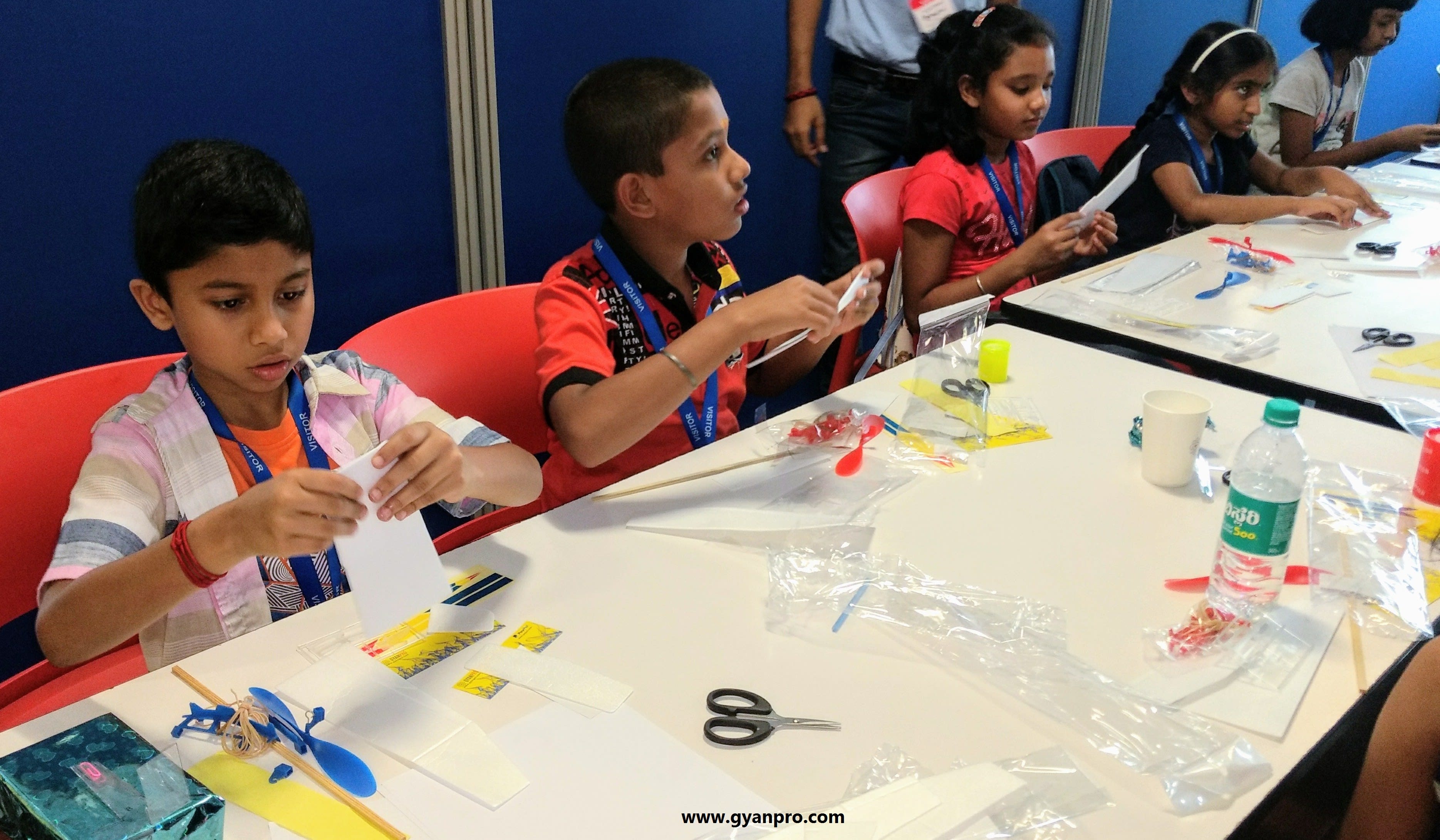 So, what exactly is STEM?
STEM is an abbreviation for Science, Technology, Engineering and Maths.  STEM based education focuses on teaching these 4 subjects using a structured and a distinctive approach, along with hands-on experiential activities.
With the evolving technology, STEM education helps children adapt to the changing world.
STEM is an acronym for Science, Technology, Engineering and Mathematics. Rather than teach the four disciplines as separate and discrete subjects, STEM integrates them into a cohesive learning paradigm based on real-world applications. STEM education—are vital to our future—the future of our country, the future of our region and the future of our children. Besides, STEM is everywhere; it shapes our everyday experiences. In this paper, Need and importance of STEM Education in Indian schools have been presented. [1]
Why is STEM education necessary?
It is very important to introduce STEM education at a very early age to a child, as it helps the child develop curiosity and probing skills. As the child grows, he/she acquires key skills such as critical thinking, problem solving, critical analysis, independent thinking, digital literacy, etc., leading to a strong decision-making ability in the child, which is very crucial while choosing his/her career path.
Studies show the creativity, problem-solving and design as essential skills in students' STEM development [43,44]. While science is a process of investigation and inquiry, engineering is a process of design that requires a blend of knowledge and creativity [45]. Those skills possibly develop well with hands-on experiential activities especially when these activities create an environment of active learning. [2]
 Students may develop many required skills through this active learning process as communication, higher-level thinking, collaboration, problem-solve, creativeness, for example, with a positive attitude and motivation as well. Problem-based, experiential, and inquiry based learning are commonly known as forms of active learning. [2]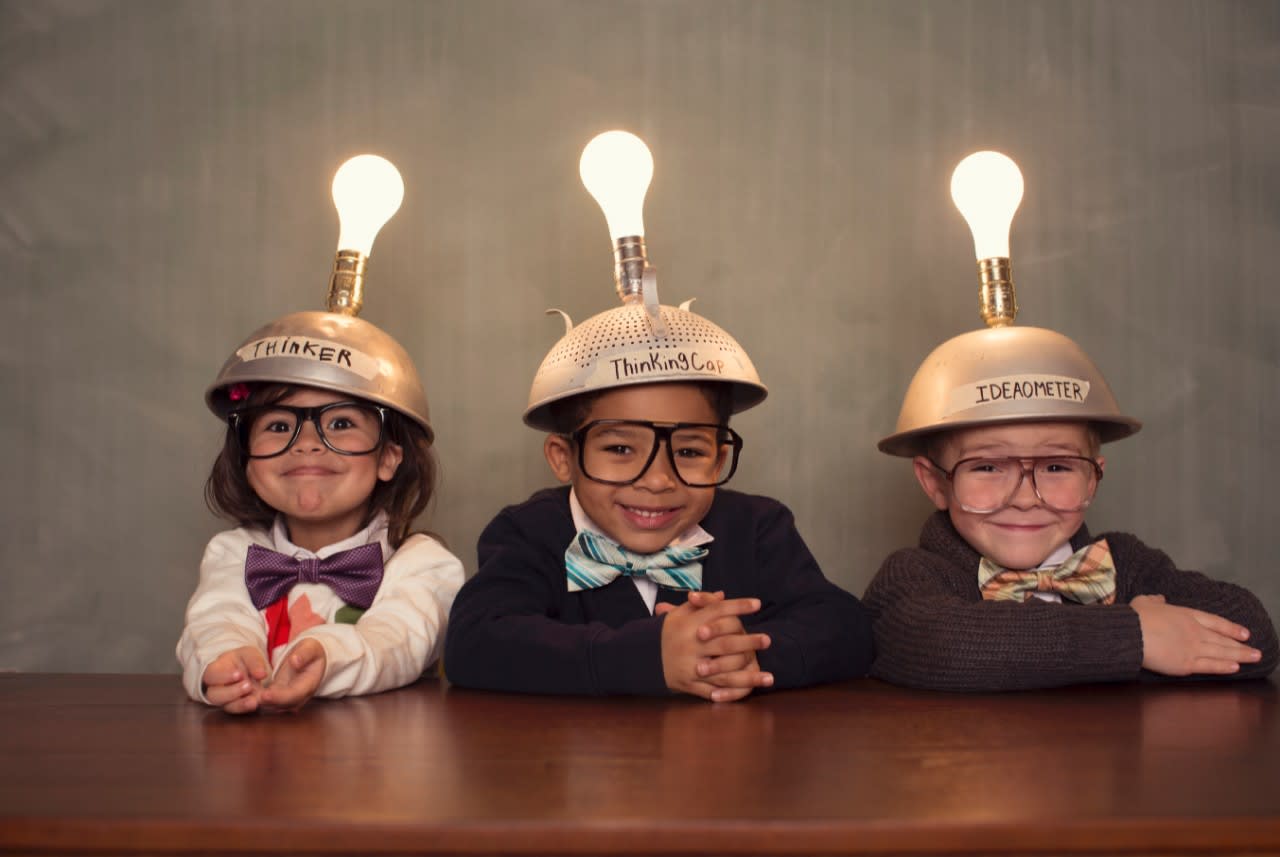 Today's children are tomorrow's future. With the application of STEM education, children will grow to become good leaders, visionaries, critical thinkers and innovators with effective problem-solving skills. Our country needs such visionaries who can create a positive impact on the socio-economic development in India.
When should children be introduced to STEM education?
There is no particular time and age to introduce children to STEM education. The sooner, the better, as it helps children develop problem solving skills at a very early age. To start early, children can be introduced to natural things around them, not necessarily electronic gadgets or devices to initiate them into STEM education.
An early interest in STEM topics can be a predictor for later learning and eventual career intentions (DeBacker & Nelson, 2000). Broadening future options for students is a strong rationale for developing and nurturing a student's interest in STEM in the primary years. [3]
Research tells us that children's early experience builds brain architecture and lays the foundation for one's lifelong thinking skills and approach to learning, both critical roots of STEM success. After all, the STEM disciplines require not only content knowledge but also robust thinking dispositions—such as curiosity and inquiry, questioning and skepticism, assessment and analysis—as well as a strong learning mindset and confidence when encountering new information or challenges. These need to be developed in a child's early education, beginning in infancy and continuing through third grade to lay the roots for STEM success. [4]
According to research, when children engage in science activities early in life (from birth through age 8), they tend to develop a positive attitude towards science.
Early education panel of experts also believe that STEM education is apt to be introduced when children are in kindergarten as kindergartners are naïve with a curious mind and very eager to learn. With the introduction of STEM at such an early age, it instills an important attribute of asking questions, in them.
Based on the review of more than 150 empirical studies from cognitive and developmental psychology and education, the Center for Childhood Creativity finds that children are capable of remarkable problem solving from the earliest of years. At the same time, adult guidance, support, and awareness are critical to harnessing our intrinsic STEM capacity and transforming it into lifelong STEM intelligence, knowledge, and capability. [4]
STEM in Early Childhood Education
As the earliest espouser of the technological development and eager investigators, preschool children have a natural eagerness to explore STEM disciplines (STEM Smart Brief). Since some of them have not undergone the knowledge and ability related to school readiness yet, preschool children are mistakenly assumed as ineligible in terms of main intellectual dispositions like giving the meaning of experience, predicting, hypothesizing and analyzing
(Katz, 2010). Contrary to what is believed, preschool children wonder, reason and generate ideas about how the physical, social and biological world around them work (National Research Council, 2012). They permanently explore, experiment and engage in all sorts of tools, solve problems, compare things (Sharapan, 2013) and interrogate facts and rules. Indeed, notwithstanding their ability, preschoolers are ready, eager and able to deal STEM activities. [6]
It is important to let children explore their surroundings which help them become more observant towards objects and its shape, size, colour, pattern, etc. When children become observant, it piques their curiosity about the objects around them and they begin to probe.  This keeps them engaged and learning becomes easy for them, at the same time developing STEM skills, which acts as a stepping stone towards STEM education.
Which is more suitable for children: STEM or STEAM?
In a new development lately, STEM education was diversified and 'A' for arts, was decided to be included in STEM, making it STEAM. The intent of adding arts to STEM education was to incorporate creative thinking and applied arts in real situations. It is a wrong notion that STEM education lacks creativity and other art skills, because it naturally involves art (for example, product design), language arts (communication), and social studies and history (setting the context for engineering challenges).
How is STEM education applied?
There are various ways to employ STEM education. STEM education can be imparted through various fascinating techniques which are bound to sustain a child's interest.
A few effective techniques are listed below:
Story-telling: Scientific storytelling is an effective method of introducing a concept to a child which brings out the inherent curiosity in him/her, in the form of numerous questions.  A curious child is bound to ask questions like, "Why did this happen?", "What would we do next?", "How is this possible?", etc. The storytelling mapping technique encourages children and influences them to develop their memory, retention and listening skills.
Hands-on Activities: Busy hands make busy brains! True to this statement, it is good to incorporate a lot of activities to ensure the active participation of children to experience scientific concepts. These activities can vary from a simple experiment to a complex experiment, which would also help children develop fine motor skills and dexterity.
Role Plays: Role plays help children to involve themselves both intellectually and physically, while learning a new concept. This enables children to become familiar with various scientific concepts being taught.
Role plays not only help children to open up and become enthusiastic to newer ideas and concepts, but also allows them to become active participants in the entire learning process.
Puzzles: While solving puzzles, children are not concerned about the underlying complexities of the science topic, which helps them focus on problem-solving. Encouraging children by probing them with questions like, "How did you use your creativity to solve this puzzle?", or "How do you think scientists use creativity?", etc., help them focus on understanding science concepts.
When children conduct their own investigations, they are encouraged to link their process to the strategies used with solving puzzles.
Games: By playing a game, children may be able to understand a new concept or idea, take on a different perspective, or experiment with different options or variables. Games encourage children to interact with each other and develop social skills. Children learn to watch, wait, listen and improve their observational skills as well.
Research shows that children are natural explorers and active participants in their own development, and that they are surprisingly sophisticated thinkers. Through a series of conceptual hands-on lessons, teachers will guide students as they learn important STEM content and investigative skills. Each unit design fosters cooperative learning and critical thinking. [1]
These are educational gaming, online laboratories, collaboration through technology, real-time formative assessment and skills-based curriculum alignment. The emphasis is on practices that would be difficult to implement without technology and that can improve not just traditional learning outcomes, but also motivation, social, behavioral, thinking and creativity skills and their assessment. [5]
GyanPro employs the above-mentioned innovative approach and is committed towards ensuring an out of the ordinary experience for children while learning STEM, through various hands-on experiments and activities.
References:
[1]https://www.worldwidejournals.com/paripex/recent_issues_pdf/2017/January/Janu ary_2017_1484216073__122.pdf
[2] https://arxiv.org/ftp/arxiv/papers/1509/1509.03807.pdf
[3]https://research.acer.edu.au/cgi/viewcontent.cgi?article=1010&context=professional_dev
[4] https://centerforchildhoodcreativity.org/wp-content/uploads/sites/2/2018/02/CCC_The_Roots_of_STEM_Early_Learning.pdf
[5] http://www.oecd.org/education/ceri/OECD_EDU-WKP(2013)_%20Sparking%20Innovation%20in%20STEM%20education.pdf
[6]https://www.researchgate.net/publication/319702309_A_Review_of_Studies_on_STEM_and_STEAM_Education_in_Early_Childhood
http://indiacsr.in/stem-education-can-solve-indias-socio-economic-problem/
https://mandlabs.com/blog/why-stem-education-should-be-introduced-early-on-for-children/
https://www.brighthorizons.com/family-resources/e-family-news/stem-education-what-is-stem-why-does-it-matter
https://thejournal.com/articles/2017/03/20/research-lets-move-stem-learning-earlier.aspx