Are your child's academic scores reducing? Is your child's lack of interest in studies bothering you? Are you witnessing deteriorating academic scores consistently for past 2 to 3 years? Are you endlessly concerned about your child's future? Have you ever thought what your child is going through? Your child, in spite of having a potential to achieve much more, is not able to achieve desired results? A child, who is consistently having low grades for the past few years, is a point for further probing; may be an underachiever.
Parents! Watch out! An underachieving child is an enormous problem in many families. Parents are challenged every day by students who seem to be uninterested in learning. The most frequently asked questions by parents is, "How do I get my child to study to achieve to his fullest potential?"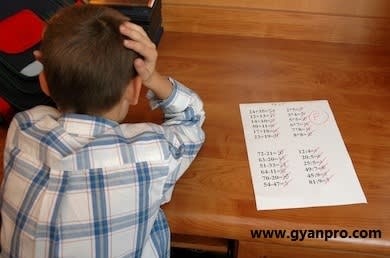 An underachiever is a child who fails to achieve his or her potential or does not do as well as expected. "You can lead a horse to water, but you can't make it drink." is an old saying; why do some children turn in quality work while others do just enough to get by? Why are some students able to verbalize great intentions but fail miserably on their assigned projects? Why can the simplest of assignments be met with great dissension?  For varied reasons, there is a significant gap between what a child scores in school and what they are actually capable of scoring. Such underachieving students have often been labeled as "lazy", " dumb", "dull" or "difficult." Teachers have been known to write them off as "unteachable."
Children who have been scoring extremely low grades in academics usually experience
Low self-esteem
Poor Self Image
Low Confidence
Less Happy (Maybe sad or might be depression too)
Difficulty in expressing emotions
Hesitation to participate in a social gathering
De-motivated to do things that interest him
Gadget over-dependence
But as parents, giving up on our children is no excuse. A ray of hope always remains untouched. The best tuition classes, books, online education apps and materials in the world can't encourage children about studying and willingness to work hard if parents do not motivate them. I always tell my clients "If you can make the horse thirsty definitely he'll drink the water." Our children respond to proper encouragements.
Alarm Bell!
Seek professional help! Do not hesitate to approach any professional psychologist/ psychotherapist to overcome this situation. There are several psychotherapy techniques that can help students deal with the situation.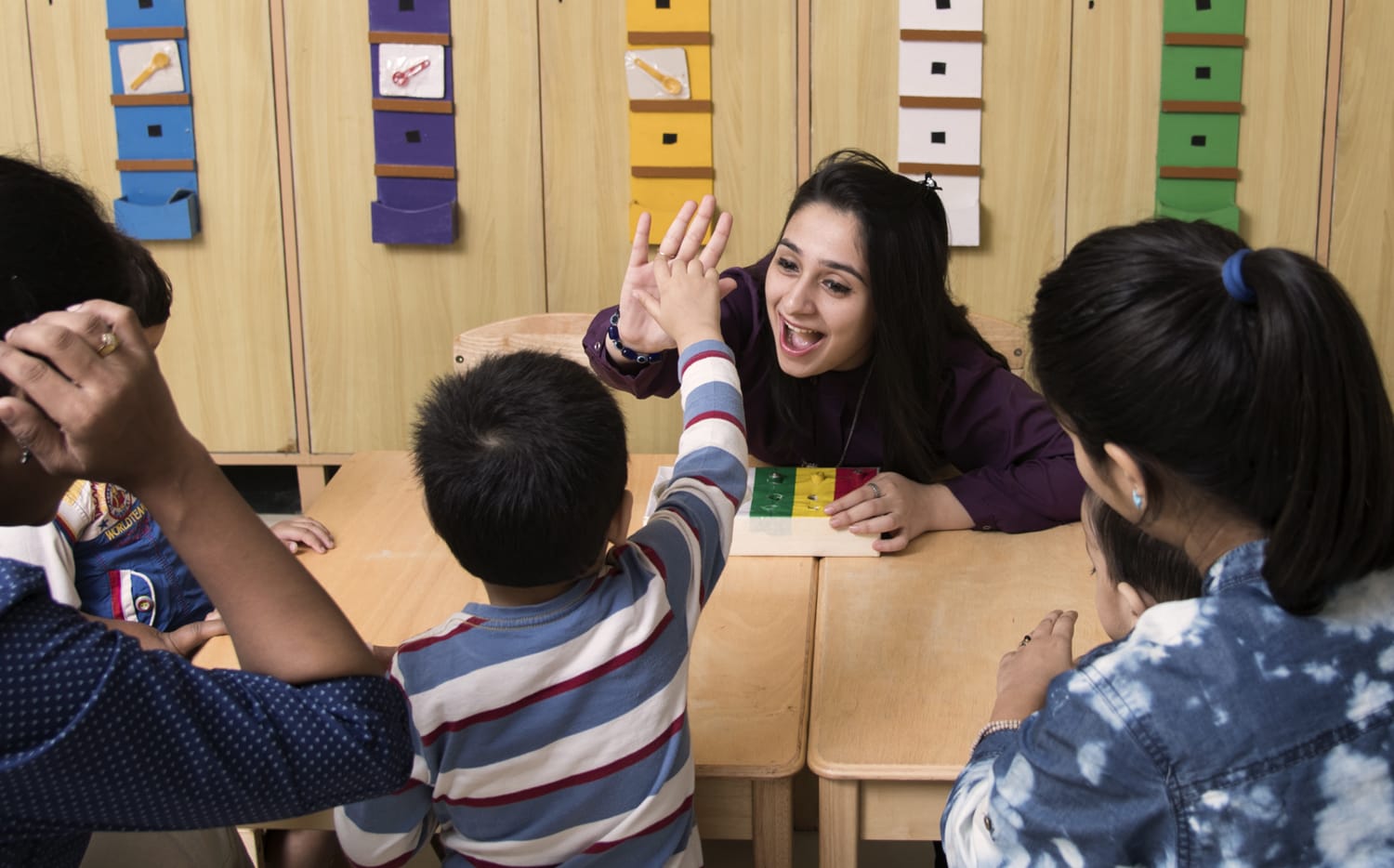 Let's explore some of the best ways to help our child unleash their true potential and make proper utilization of the talents they are blessed with.
Think your child as wonderful. Because what you think they become. The powers of positive thoughts are immense and can revolutionize. Believe in your child. A slight positivity in your approach can help the child to move ten steps ahead.
Include an exercise or workout regime along with your child. Body Movements trigger positive emotions in the mind and help maintain encouraging thoughts throughout the day. The ability to focus, concentrate, patience, etc., build in. Just choose your favorite form of workouts and get going.
Focus improving on your communications with your child. Continuous nagging, repeated instructions usually turn off a child. Non-verbal cues are a huge rescue many a time. Make use of some prompts; make cards with your instructions written on them; these little words make huge impacts, e.g. "Study Time", "Listen", "Good Behavior", etc. choose your words and enjoy making such cards along with your child.
Design a good reward system. Each one of us likes rewards. Offering children some rewards; may be tangible or intangible helps them earn a chance to get motivated to stick to plans as decided earlier. Things like a small ice cream party, watching movies together, or even something as simple as a kiss can make children work harder and aim to achieve.
Self-awareness: Self-awareness builds strong belief statements about oneself. Help your child explore his inner world and unleash his true potential. Along with him make a list of his strengths and improvement areas. Analyze this along with him. Help him build strategies to work on his improvement areas.
Harness your child's interests. Knowing your child's interests allows you to relate to his likes and identify their passions. Parents can use these interests to make things more exciting and relatable to children, keeping them motivated for longer. Interests can be of huge help to work on improvement areas.
Help your child to set goals for himself: tagging yourself to a goal and ritualistically following them builds an eagerness to achieve anything. Goals clear the fogged roads to success. Let the goals not be confined to academic success alone. Also add leisure goals, health, and fitness goals, etc. Achieving Small goals; leads to the path of achieving big goals. Think big; set large goals.
Don't hesitate to praise whenever deserved. There can be no other form of motivation that works as well as encouragement. As adults, we too crave recognition and praise, and our children at any age are no exception. Parents can give children a bounty of motivation by rewarding success publicly, offering praise for a job well done, and sharing exemplary work. Ensure that you reprimand your child in person.
Keep track of progress. It can be motivating for children to see just how far they've come, especially with subjects that are difficult for them if. Tracking can come in handy at home, not only for parents but also for children.
During the growing years of your child; it's vital that there is a strong focus on positive emotions so as he is capable of handling the negative emotions he is experiencing. Ensure that the guilt of non-performance should never grow prominent than the actual potential of performance. Fuel the Self Esteem of your child with positive emotions. Believe in the power of bounce back.
Medha Kedar Tonapi,
Psychotherapist, Life Coach, Parent Coach.
Picture Credits: Shutterstock, CCAP, Candycreek, 123RF