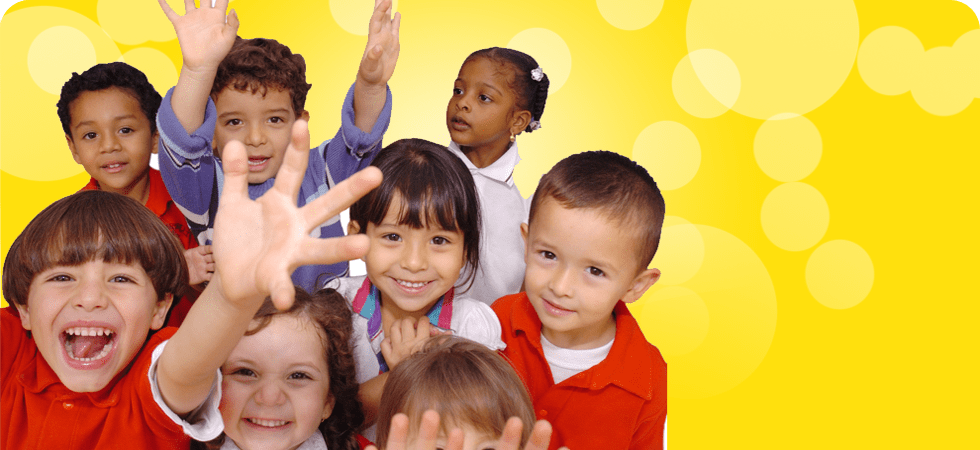 "Schooling is the first step taken towards being independent''.
Sending your child to a right school is the basic requisite for all parents. Let us see how you can narrow down to the best available option for your child.
Gather information about different schools from school's websites, reports in local newspaper, online reviews / testimonials, family and friends opinion etc… Along with the schools curricula and philosophy, you will want to know about school policies and services, including sports or other co- curricular activities and extra-curricular activities.
Whether the school caters individual attention? Will the school provide opportunities for children to get exposure?
This is the most important factor for any student, as teachers spend lot of time with them. So analysing and understanding the hidden talent of each student and giving necessary exposure is gained by good rapport between the teacher and the student.
How much the school environment fosters creativity?
For example: Create a classroom that recognizes creativity. You may design bulletin boards to showcase different ways of solving a problem, or creative solutions to a real world scenario.  It is a known fact that human advancement comes through reasoning. This reasoning and original thought enhances creativity.
Teaching methodology of the school.
A teaching method comprises the principles and methods used for instruction to be implemented by teachers to achieve the desired learning by students. It can be a unique way or blend of two more methods.
Does the school do all it can to make sure each child learns?
Many factors has to be taken care, a good teacher students ratio, individual attention, extra effort to help slow learners etc…
What is the homework policy?
Homework shouldn't hamper the student from participating in an activity after school such as sport, music or clubs of any kind. In fact, it should be a continuation of classroom activity or lesson for better understanding.
Ambience and conducive environment of class rooms
Of course, physical condition covers tidiness of the room, movement of pupils, ventilation and lightning.
Allow for enough Space
Hang Decorations
Provide Good and Effective Learning Tools
Set a friendly environmente a friend, a teacher and a guardian to the students
Redefine your classroom in order to fit the needs of the kids
Contribution of school to help the child to develop character and citizenship.
Insist on respect
Build a caring community
Volunteerism
Encourage good role models and lot more can definitely bring out the best in the child.
The school discipline policy and how the school handles student's misbehaviour.
The fundamental requirement is that the team should have a high degree of mutual understanding and communication with the students and counselling also helps the students to overcome their problems.
Culture.
"School culture is the set of norms, values and beliefs, rituals and ceremonies, symbols and stories that make up the 'persona' of the school".
Communication between parents and school.
Transparency is required on academics, policies, rules and regulations and this can be achieved through school dairies, mails, technically supported applications (software) etc…
Safety and security.
To ensure safety and security, now schools have installed cctv cameras and 24/7 surveillance is done. Before appointing any staff proper background check is done. Train the entire staff for emergency conditions.
Health and Hygiene.
Cleanliness is one thing to be given utmost importance. Spreading of any disease can be avoided by avoiding the child suffering of infection. First aid box should be kept handy to entire staff. In-house nurse at school solves the major part of issues related to health.
Library and labs.
The school library is central to learning and plays a key role as a place for encouraging innovation, curiosity, and problem solving. Labs help children to gain the practical knowledge of the theory done in classrooms.
Transportation.
This is the most essential part of school functioning. A safe and secured transportation facility can work wonders for a school as most of the parents opt it for their convenience.
Quality Teachers and their background.
Well trained and qualified teachers can make a big difference to achieve the set goal. Of course, their good background ensures more safety in the environment.
Attendance and uniform.
Attendance is one thing which ensures the childs presence at the premises which also helps to monitor the punctuality of students.  It is important that students wear a school uniform in order to maintain balance and order among the students. School uniforms help to eliminate bullying due to the fact that everyone is dressed the same and children cannot be teased for wearing something unusual or different.
I hope that these tips will be useful to you in choosing the right school for your child.
Shanthala M S
Capitol Public School
No.27, Chokkanahalli main road,
Hegdenagar, Jakkur Post,
Near Bhartiya City and Sobha City,
Yelahanka, Bengaluru – 560064.