Normally, during this time of the year, children would have finished enjoying their Summer holidays and started going to school. But due to the prevailing pandemic, all they can do now is sit at home attending school's online classes, watching television, or play videogames.
To make these extended holidays more productive and memorable for the children, to help them learn something new, GyanPro brings to you an exciting Online Science Workshop – TINKER AT HOME!
Think Chemical reactions, have Fun with Colors, Create your own fabric, learn how pressure can be so awesome, and many many more experiments at TINKER AT HOME workshop!
Objectives of the 'Tinker at Home' workshop:
To make learning Science fun and easy to understand.
To assure everyone that Science is quite simple and that we can conduct Science experiments using materials that are readily available in their own homes.
To improve and develop children's logical thinking and reasoning abilities
To encourage the families to come closer and bond with your children during this unique exercise.
Course Details:
Dates: 7th September to 11th September 2020
Duration: 60 mins each day
Fees: Rs.1200 only
Age Categories & Batch timings:
Group Curie: 5 to 7 years – 3.00 PM to 4.00 PM IST
Group Tesla: 8 to 14 years – 5.00 PM to 6.00 PM IST
Pre-requisites:
Ideal device: A laptop / PC / Mobile Phone
Materials required to conduct the experiments – Please refer to the list of materials listed below.
A good internet connection.
TO REGISTER YOUR CHILD CLICK THE BUTTON BELOW

TINKER AT HOME GALLERY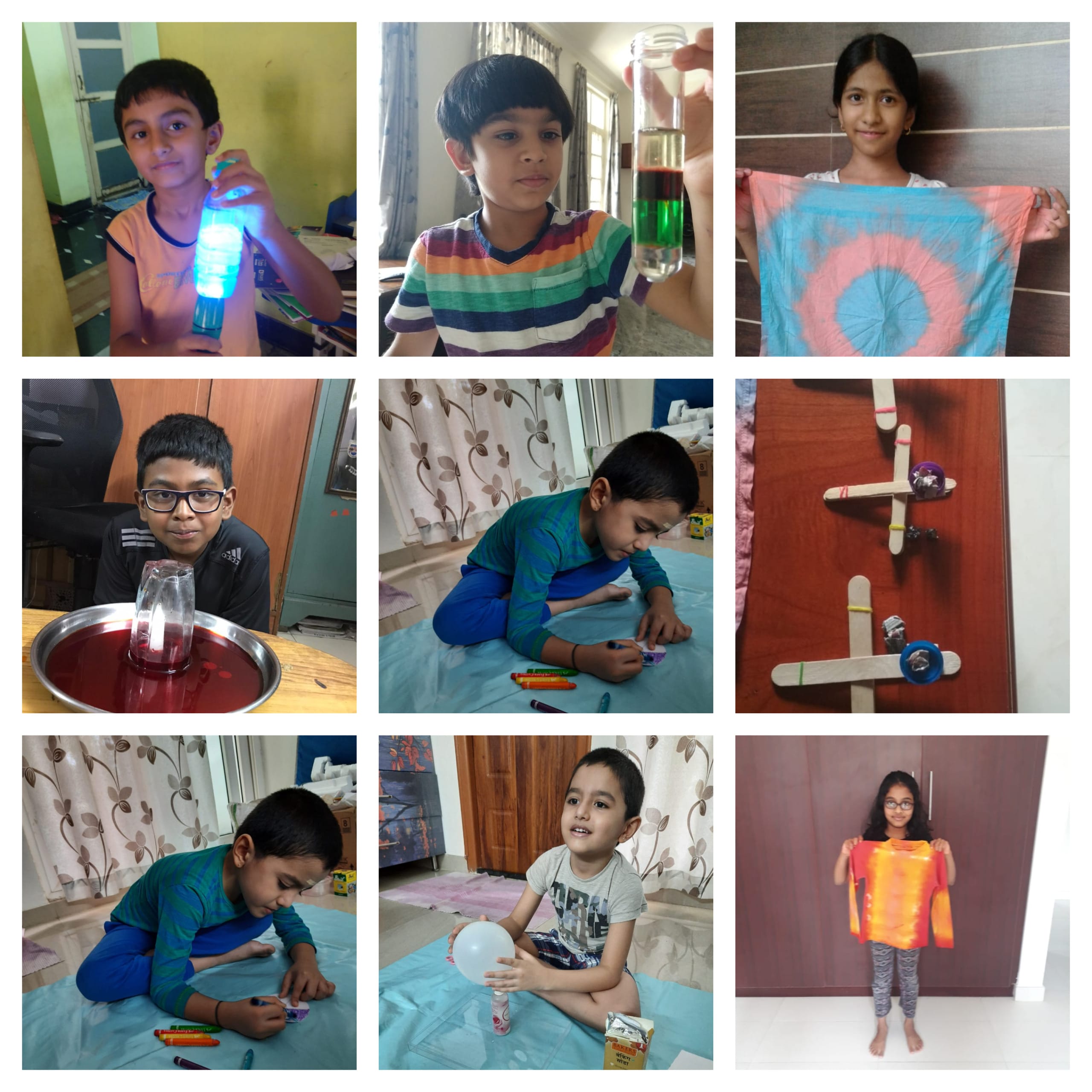 How to login to the workshop?
The login details for the workshop will be shared with you over email on the first day of the workshop.
List of Materials:
Based on your child's age group, please click on the link below to access the guidelines and the list of materials required for the workshop.

Group Curie – Guidelines & Material List (Ages 5 to 7 years)
Group Tesla – Guidelines & Material List (Ages 8 to 14 years)
For more details,
Call 8197089425 | Visit www.gyanpro.com | Email: enquiry.gyanpro@gmail.com