Accept it! You love festivals and holidays associated with it. Kids are eager to enjoy their midterm break while celebrating festivals. Festive season is fast arriving; let's see how easily and happily we can use this opportunity to impart values and culture to our children. Leading a hectic lifestyle in metropolitan cities, festivals come in as a reason to rejuvenate and prepare for celebrations.
The enthusiasm of the festivals attracts the children and makes them eagerly wait for it. The tender minds seek for memorable and enjoyable life experiences, and festivals are a source of enriching experiences.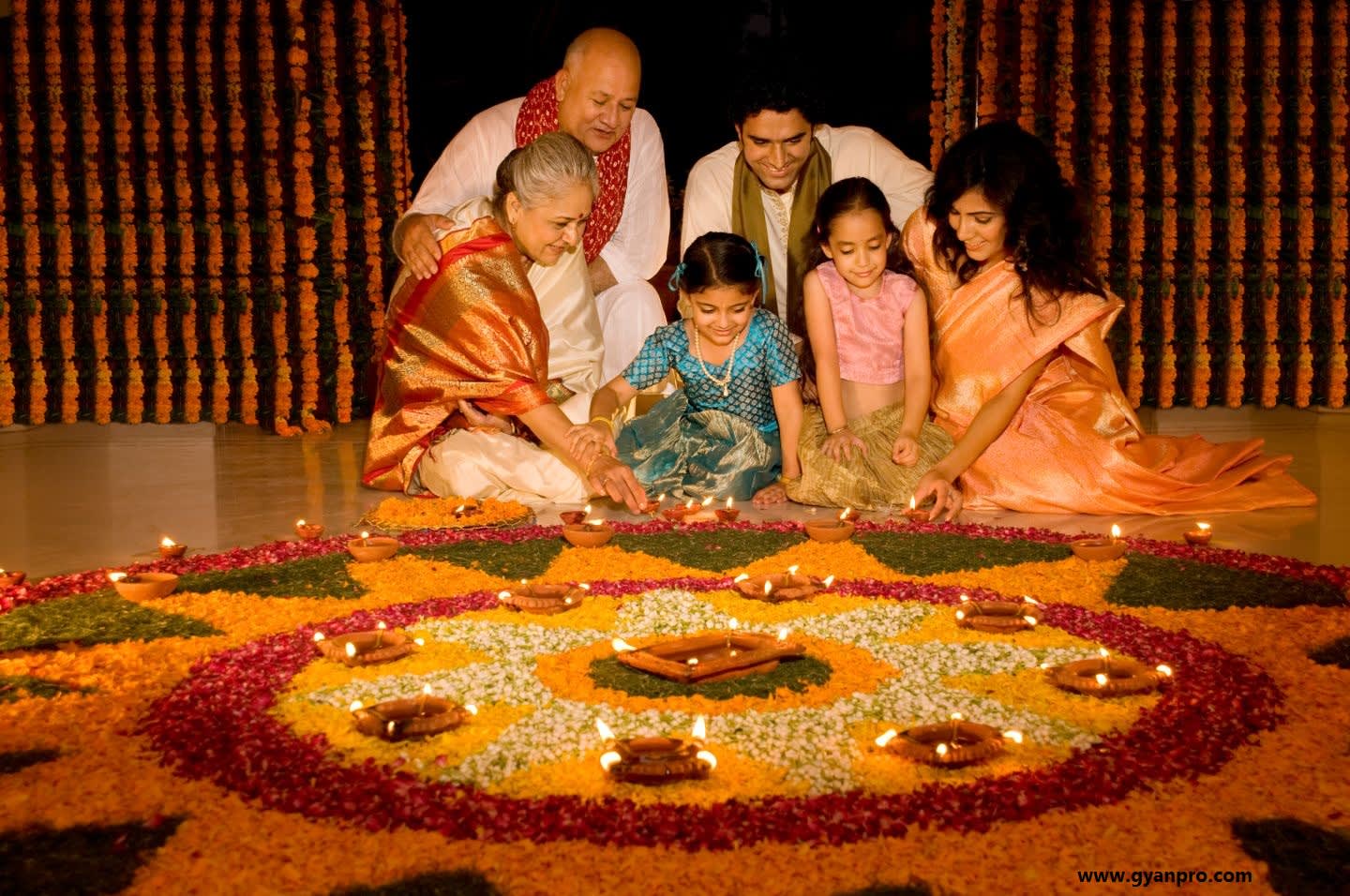 Festivals: What they mean
Harmony, happiness and joy
Staying in touch with traditions and culture
Opportunity for Creativity
A break from monotony in life
Lovely food!
Build social relations
Values that form a significant part of the upbringing
Ideas to explore:
Bring out the child in you during festive times. The curious eye of a child is an intrinsic motivation in one's life. Recollect your childhood days and your festive experiences. Share them with your children. Believe me; kids love to hear about your childhood.
Plan your celebration ideas. Ensure you involve children in the planning process. List out the things to do, things to buy, things to arrange, etc., and encourage children to bring up innovative ideas to execute them. Do delegate some of your work to them. A sense of responsibility prevails.

Prepare a menu list for the festive day. Every Indian festival has a special dish associated. Collectively decide on what is to be prepared and get started. Food is an excellent mood enhancer. Good food and mood together bring in the happiest moments in life.
Get playful with colours. Colourful clothes are yet another attraction for festivals. Do pick up some traditional outfits for your little ones.
Also DIY some accessories. Creativity takes a front seat and makes way for some fun experiences.

Innovate your traditions: Festivals trigger the creativity within us. With bubbling ideas from the tender minds bring in innovations to cheer. In the last festival of Ganesha, some families created Sugarcane Ganapathi, Beetle Nut Ganapathi, Chocolate Ganapathi, etc. Trigger your thoughts and bring about innovations to add grace to your festive moments.
Engage in traditional games: Discover the games associated with some festivals. This will add charm to your festive vibes and build in everlasting bond in the family. Gilli-Danda, Kites, Chaupar, Kancha, Tying Swing to trees, Pallanguli & so on.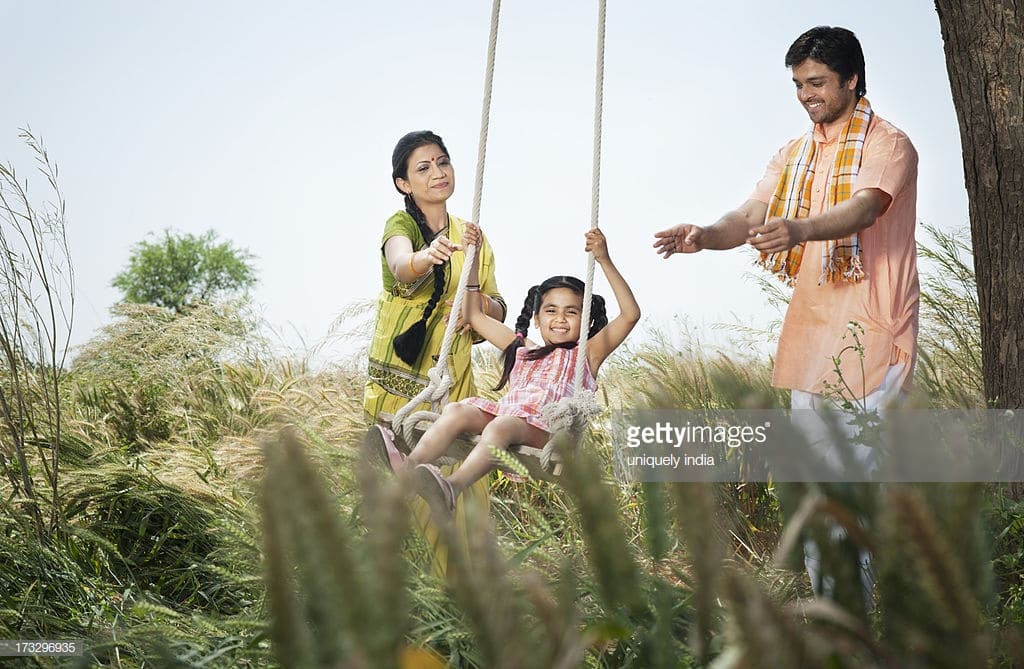 5. Involve your child in a storytelling session: Each festival has a mythological story to backup. Read them aloud to children. Apart from instilling values and morals, the story narration triggers the imaginations and stimulates the sensories which help in building up brain stamina. Rich experiences build strong memory lanes and have an everlasting positive experience. Enact and role-play some of these stories.
6. Speak to your child about his future plans. Make good use of this relaxed time to discuss with your child about his interests and future plans. A peaceful state of mind builds a roadmap for future endeavors. Harp on this opportunity and help him set goals for himself. Design some short-term goals and some long-term goals for him. A sense of motivation prevails.
7. Introduce your child to new concepts of learning: During holidays a sense of idleness and lethargy tries to dominate the mind. To make the best use of such long breaks, introduce your children to activity-based workshops which help them hone and learn new skills and focus on their improvement areas. Such workshops help the child understand and create a sense of Self Awareness. Eventually, they return to school with great enthusiasm and stories of holidays and festivals to share with "NEW ME".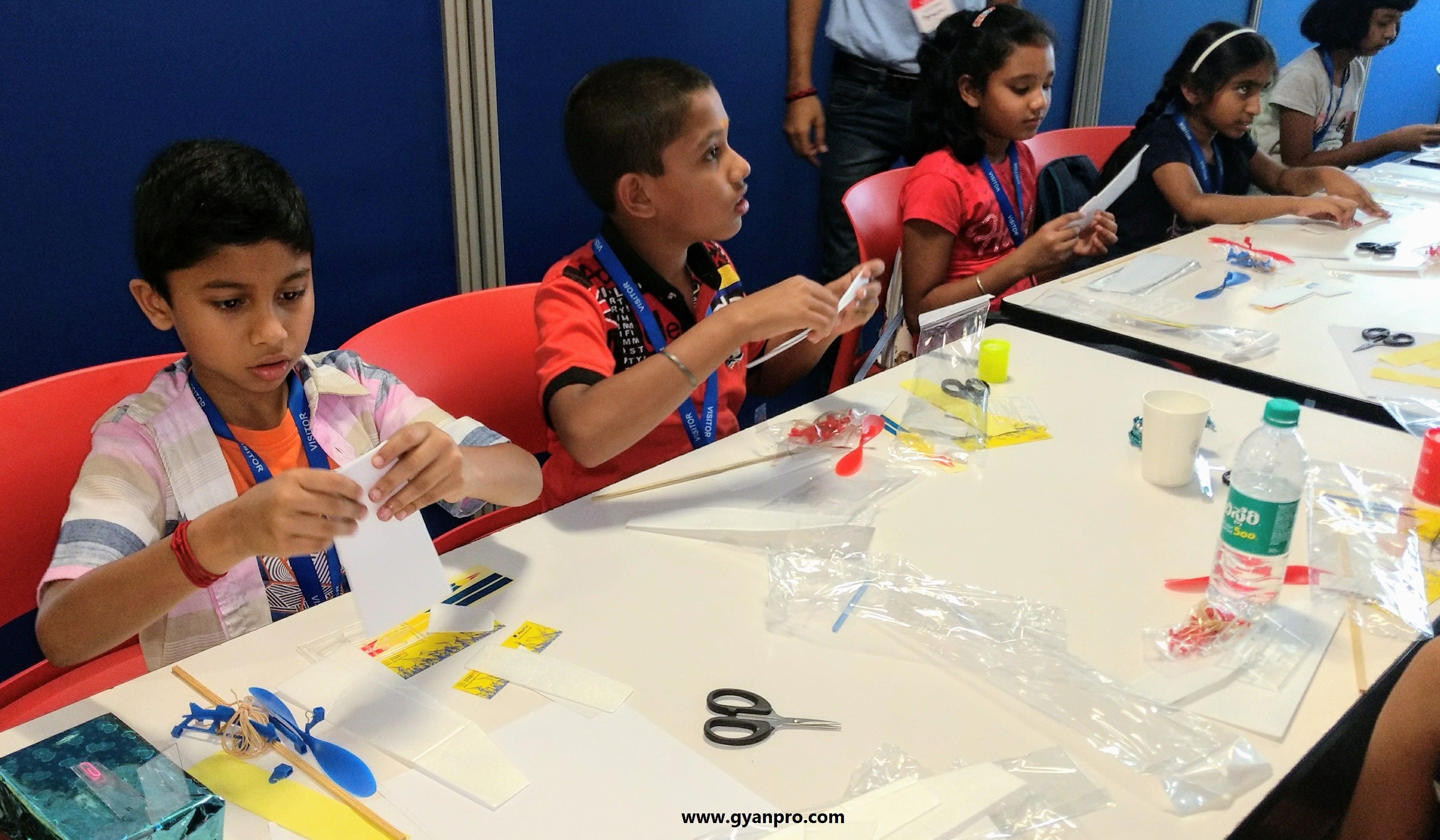 A little effort and creativity from you during festivals and holidays will introduce them to the traditions, values that are dear to you, and hope that these values will be passed on to the next generation. Make it Active, funny and festive! After all isn't what these festivals are for? Let's make the best use of holy-days!
Medha Kedar Tonapi
Picture Credits: visittnt, getty images