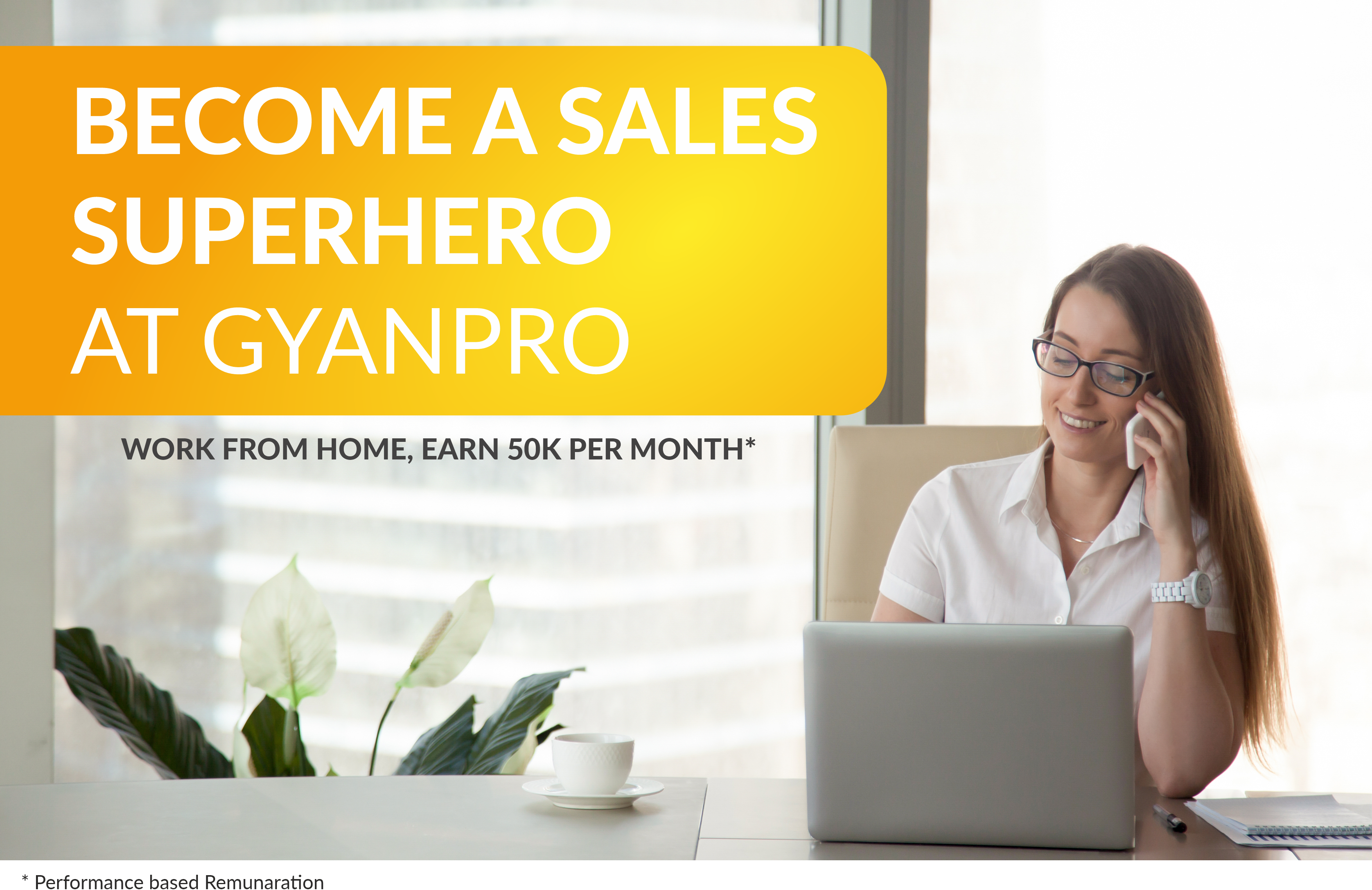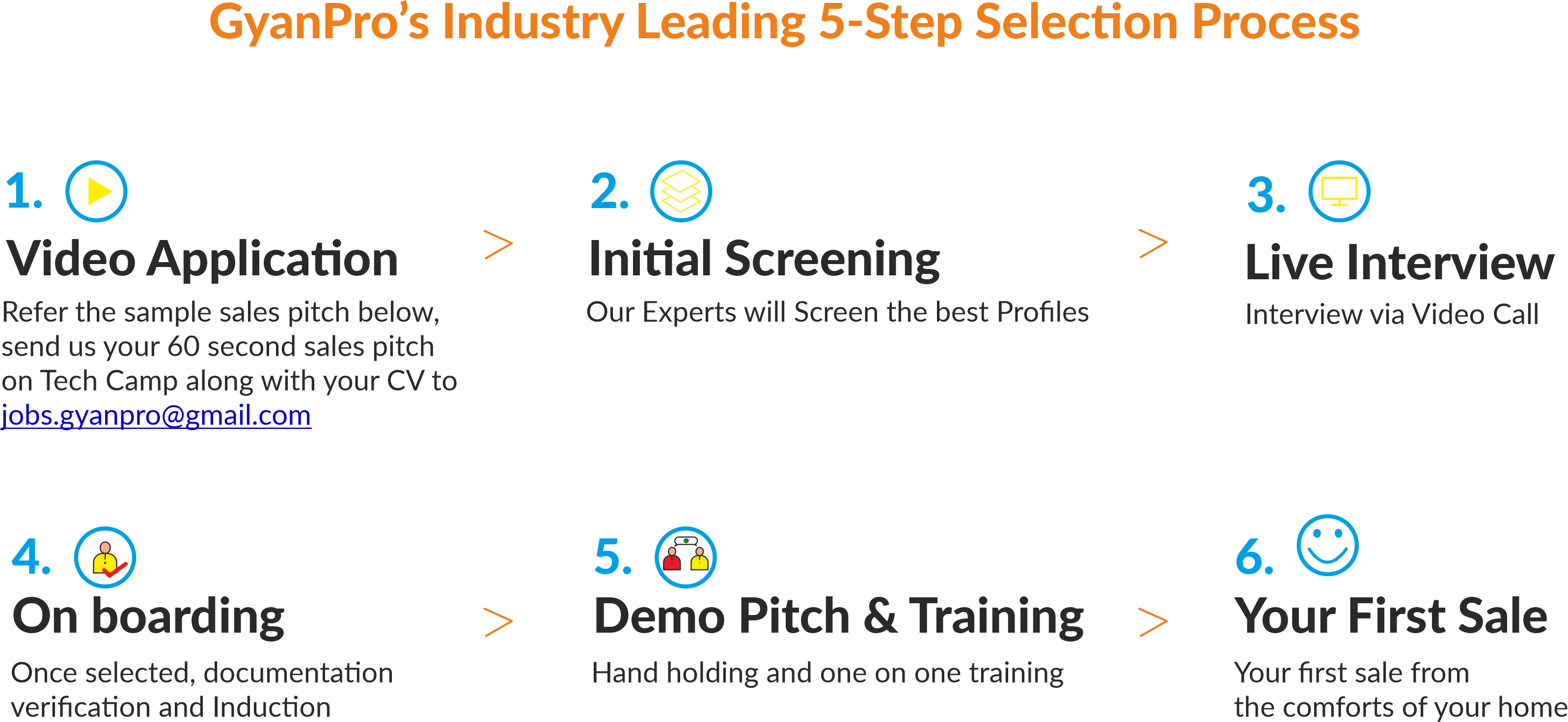 Last Date to Apply – 8.August.2020, 4PM IST

Below is a sample pitch, feel free to use your own script for the video.
To know more about our products please use the links below

Sample Sales Pitch
Namaste,
I am < Your Name > from GyanPro.
We are a Science organization where we research, promote, and teach conceptual learning of Science and conduct online programs for children of the age group 4 years to 16 years.
Our most popular program, which is a favorite among parents and children alike, is the Virtual Tech Camp.
Kids who love to code or want to explore more about coding can register for Tech Camp where they learn programming languages like Javascript, HTML & CSS and with that they will be able to create their first multi-screen Mobile App, awesome sprite-based animations & web games, and a beautifully designed multi-page website.
The numerous projects they undertake and the challenges they face in this course help them become problem solvers and inculcate valuable skill sets like design thinking, critical thinking and logical reasoning. And also that sense of accomplishment they get after creating their apps, games & websites is invaluable.
The Tech Camp's 30 session course is the most sought after by the students. It comprehensively covers both the fundamentals and the advanced aspects of mobile app development, gaming & animation, and website development. This course has been designed and calibrated by professionals & experts in the field, according to the age group of the children. For the Juniors – students of Grades 4 to 6, our exceptional team of mentors makes coding incredibly fun and easy to learn through the block programming method. While the course is equally fun for the Seniors – students of grades 7 to 10, the mentors focus on teaching them the proper syntax and the logic behind the code.

Key Outcomes

1. Build your first App, Game, and Website
2. Avail Certificate of Completion.
3. A dedicated article will be created for each participant on our website which will host the links to the projects undertaken by the kids which they can access forever and improvise on their code any time they want.

I am sure you would not want to miss this opportunity of skill development for your child. Is it ok if I Freeze a spot for your child so that you will not miss the opportunity? Please register as soon as possible.