It's incredible that life changes quickly, and it's positive if you let it. Children grow up quickly, and in these growing years, they tend to pick up skills, behaviors, mannerisms from the environment around them.  Commit to your memory that your children learn by example. If you wish to see a change in them, you must be that change, and you can start today. Parents are life transformers, hope creators and an intrinsic motivator, that a child can have.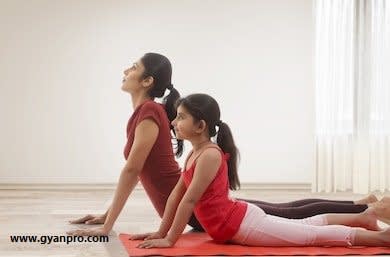 As parents, raising the alarm at the right time is much essential. Your observations lead to a better understanding of the child's feelings, emotions and behaviour. Psychologists say any change you wish to make in your lifestyle, give it a try for 21 days. The day you decide to make changes in your approach, make it your goal statement and implement the same for the next three weeks. Consistency is the most important ingredient here.
Implementing new tools in your home can be a vital aid to bring in the desired changes. Below mentioned are a few techniques that can help you in bringing about a positive change while dealing with your children:
Create a mission statement.
Sit together as a family and ask your children one by one
What is essential for them?
Write down all their thoughts and desires.
Also mention to them what is expected from them. List them out too.
Read them aloud together.
Put the collective list up on a board.
You might find that everyone wants some of the same things. By doing this, you are creating your essential family values. One can refer to it whenever someone may need a reminder. Offer them help when ever required. Trust me; you will be experiencing true teamwork!
A sample list of House Hold Chores
| | | |
| --- | --- | --- |
| Shoes on the rack | Study table clean | Homework to do List |
| Uniform at its place | Books arranged according to timetable | Revision to do List |
| Lunch boxes washed | Clothes organized in closet | Exam planning Schedule |
Response v/s Reaction.
The choice of how to respond to a situation is something that lies within us. As parents, we usually get irritated and impatient while juggling with many things at the same time. When we choose to be reactive, we instantly create distance or a gap between our children and us.
By "Reacting," I mean scolding, yelling orders, lecturing or using corporal punishments. Such behaviour leads to a dysfunctional family dynamics. Children usually don't respond well to such behavior from parents; they show up unhealthy responses like not cooperating or getting aggressive. Such children grow up to be adults with a lot of emotional issues. Self-esteem of the child is the most affected in such cases.
While Responding is to take 100% responsibility for yourself and choose to rise above the problem. Talk to your children; listen to them, allow them to express their thoughts, respect their feelings, without being judgemental. You set a platform for respect in service to re-connecting with them. A sense of respect prevails.
We model good behaviour when we respond kindly but firmly. This helps us set healthy boundaries. Trust me! Your children will respect you more.
Make Agreements.
We usually have too many expectations from our life.  Children find it difficult to understand our expectations. They don't know what we expect unless we clearly mention to them. Repeated instructions, continuous nagging is something children stop responding.  Dominance is not accepted even by children.
An effective way to motivate your children to follow the rules is by making agreements.
Discuss with your children and go over the lists made earlier. Make agreements together in which they get to do all their favorite things as long as they comply with the agreement.
Actually, listen!
The best thing we can offer to our children is to listen as they express their feelings. When you hear, you are automatically introduced to what is happening around them. As parents, we usually give a lot of advice which eventually pushes children away.
When you listen without trying to fix anything you decide to take a view of the situation. You will notice that the child will be more receptive to your response and will be more open to sharing things with you.
With just listening to them they will feel acknowledged rather than criticized. All children need is to be heard as they express their feelings. Ensure you maintain a proper eye contact with your child while listening to him.
Run down your memory lanes and recollect when you were a kid and how you felt when your parents listened to your opinions. You now have a golden opportunity to choose the right way to have a close connection along with your child by being a good listener.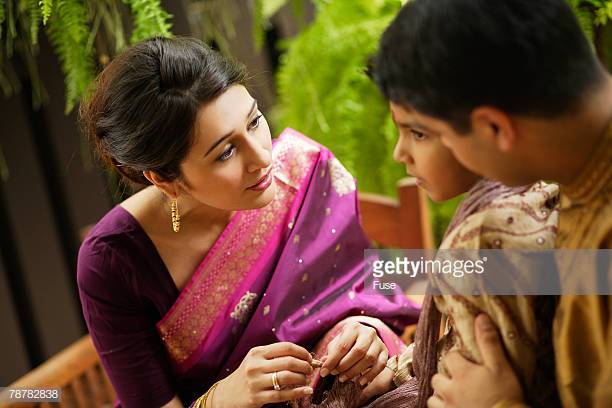 Create an emotional bank account and make regular deposits :
Regular deposits mean creating life experiences. Being with children and doing things that they enjoy the most, regularly, will create rich and memorial life experiences. Make time out of your schedules. Let them know you are keen to be with them and look forward to it! And, this is important — make sure you do what you say! Don't make promises you won't be able to keep.
Deposits can be as simple as watching a TV show that you all like, taking your children for movies, having ice cream, going for a bike ride, cooking together.
It's all about consistency and accountability.
The more you show your presence for them the more they will feel the importance in your life and would want to spend more time with you.
Make sure that you appreciate your child for improvements towards the desired change. Don't hesitate to appreciate in public but ensure that you choose closed doors to reprimand your child. Choose to have a great relationship with them now, while you still can!
Medha Kedar Tonapi,
Health in your Mind
Psychotherapist,
Life Coach, Parent Coach.
Picture Credits: Getty images, deposit photos, shutterstock