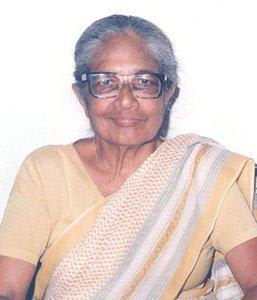 India has always been a land rich in culture, traditions, customs, religions etc. It is a land with unity in diversity. This diverse nation is also famous worldwide for the vast knowledge in all the fields that India has. Not only in art, has architecture and literature, India had people who are brainiac in the fields of mathematics, science, astrology, cosmology etc.
India is mostly a male dominated society where the male members are considered as head of everything whereas females were expected to get married and take care of the home. Since ancient times, scientists like Varahamihira, Aryabhatta, etc. has brought fame to the nation by their wonderful discoveries and contributions to the field of science. There are a lot of male scientists who have great achievements in life and are recognized worldwide. But as the time passed by, changes happened in the social culture and also in the mentality of the people.
By 1900s, along with the male scientists, there were the names of female scientists as well that came up. Anna Mani was one of those names. Anna Mani was a physicist and a meteorologist. Born on 23rd August, 1918 in a place called Peerumedu in Travancore, Mani was the seventh of the eight children in a very large family.
If a person is gifted with a natural skill, it is expressed since their childhood. Same was the case with Anna Mani. She was a very talented and smart child.
Being a voracious reader, Mani finished reading all the books in public library
at the age of eight. Diamonds are friends to girls, but Anna Mani was different
from other common girls proved by the fact that she asked for Encyclopaedia
Britannica instead of diamond earrings on her birthday.
AnnaMani also had Gandhian influence in her life. Meeting Gandhi and hearing of self-reliance, Swadeshi movement from him developed a feeling of strong
nationalism and patriotism in Mani. As a result, she started living a very simple life wearing only Khadi clothes and no jewellery.
Education for women was not considered of much importance during 1900s. This brought a tough competition to Anna Mani regarding her studies though her family was very supportive for her higher education. In 1939, Mani joined the Presidency College, Madras and finished her B. Sc. Honors in physics and chemistry.

The good performance of Anna Mani was awarded by a scholarship to work in Indian Institute of Science, Bangalore with C. V. Raman on optical properties of ruby and diamonds. Though she wrote five research papers named "luminescence of diamonds and ruby". Anna Mani was not given the Ph.D. degree. Later she moved to Imperial College, London where she studied meteorological instrumentation.
Returning to India in 1948, Anna Mani joined the Indian Meteorological Department, Pune where she worked on construction of radiation instrumentation. In 1976, Mani was promoted as the Deputy Director General there. Her research papers like 'National standardization of meteorological instrumentation' and 'Atmospheric ozone' were very popular. She also authored books like 'The Handbook for Solar Radiation Data for India in 1980, Solar Radiation over India in 1981 etc. She was also concerned for the environment and worked for various projects related to environmental concern.
Anna Mani also researched on solar radiation, ozone layer, wind energy measurement, etc. Anna Mani was a lady who inspired many other women of the nation to move forward and achieve something great. She was awarded with K. R. Ramanathan Medal in 1986 for her wonderful achievements in the field of instrumentation.
Anna Mani died due to Parkinson's disease on 16th August, 2001 in Thiruvananthapuram. Though she is no more but she has set up an awesome example for the world that women can do anything. She was an eminent personality who proved that women are not only good at household work but they are equal to men even in the field of science and technology!