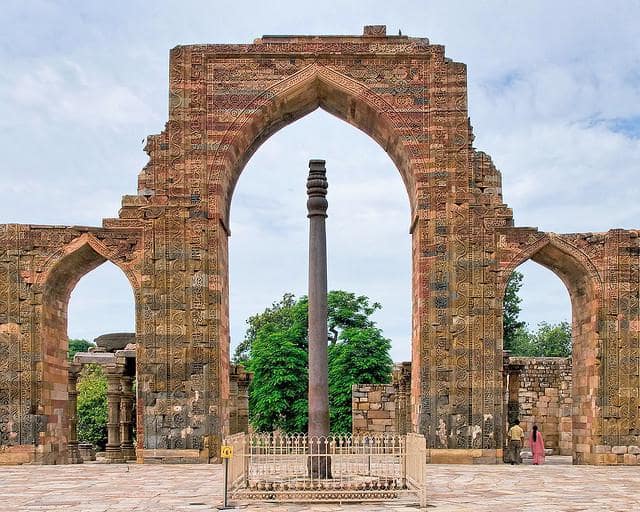 Shloka: Gomahisajavisanaih khuraromna
Mahisacarmagavyaisca |
Nimbakapittharasaih saha vajiratalo nama
Kalko nyah ||
Meaning: With the horn, hoof and mane of cow, buffaloes and goat with the hide of buffaloes and cow along with the juice of neem and wood apple another paste called Vajra tala (is produced).
Shloka: Prasadaharmyavalabhilingapratimasu Kudyakupesa |
Santapto datavyo varsasahasrayutasthayi
Meaning: The ten thousand year enduring heated (paste) should be given in (the construction of) palaces, mansions, roofs, lingas, idols, walls and wells.
Shloka: Astau sisakabhagah kamsasya dvau tu ritikabhagah |
Mayakanthito yogosyam vijneyo
Vajrasanghatah ||
Meaning: Taking 8 parts of lead, 2 parts of bell metal and 2 parts of the calx of brass, this mixture is called Vajra-Sanghata by Maya.
Source: Brhat-samhita, Varahamihira (6th century AD)
Ancient Technology
The Delhi's famous iron pillar is an evidence of the extremely intelligent and fool-proof construction planning and implementation. The materials they used for mixing and binding of different elements has eventually resulted in such a long-lasting monument. It is the basis for present day technology.
Brhat-samhita is an epic book written by Varahamihira which explains the classification based on meteorological observations and practices.
When it comes to construction technology, they were proved to be outstanding. The Delhi iron pillar is the evident example. This pillar stands rust-free for over 1600 years. The metallurgists have researched on what makes the pillar to stand rust-free even while facing terrible climatic changes and they discovered that the iron pillar has a thin layer of 'Misawite'.
Misawite is compound made of Oxygen, Iron and Hydrogen. This mixture has prevented the iron rod from rusting. The ancient Indians made this compound by mixing horn, hoof and mane of cow, buffalo and goat. This compound was further mixed with neem sap and wood apple to make a paste called Vajra tala. This paste had resistance towards heat and was thus used for construction purpose for mansions, roof tops, idols etc.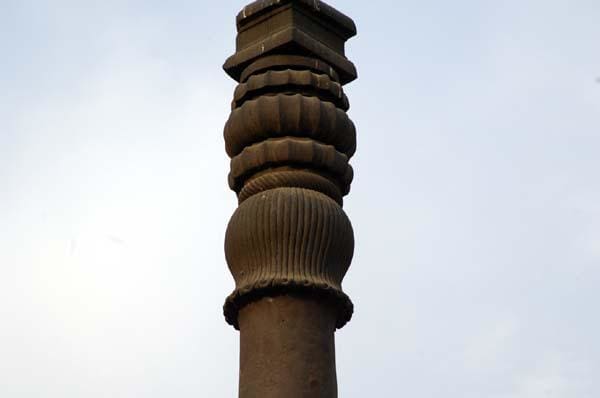 Modern Technology
In the modern days, the Adhesives used are all made of synthetic materials like rubber and other polymers like resins. When it is applied to the surface it resists separation by strongly binding to it. There is always a misconception that glues and adhesives are similar, but they are not.
Glue is made from organic compounds while adhesives are chemical based. Glue was discovered in the ancient days when people were studying about collagens. Collagens are the tissues which hold together the bones, hides, skin, etc.
When it comes to binders and glues in the construction technology, the common cement is the adhesive used. The cement mixture binds and holds the building intact for years. So, the quality of cement should be ensured so that the building stays strong for longer years.